Computer gaming has become a massive industry, offering a vast array of experiences for players of all levels. If you're new to the world of gaming, it can seem overwhelming at first. However, getting started is easier than you might think. In this article, we'll explore some straightforward ways to play computer games, whether you're interested in casual gaming, immersive narratives, or competitive eSports.
Choose Your Gaming Platform
The first step in entering the world of computer gaming is selecting the right gaming platform for you. The three primary options are:
PC Gaming: Gaming on a personal computer offers the most diverse and flexible gaming experience. You can choose from a vast library of games, including both AAA titles and indie gems. PCs also allow for extensive customization and modding.
Console Gaming: Game consoles like the PlayStation, Xbox, and Nintendo Switch offer simplicity and a dedicated gaming experience. They're an excellent choice for those who prefer a plug-and-play approach with exclusive titles.
Mobile Gaming: Mobile devices, such as smartphones and tablets, offer a wide range of casual and mobile-specific games. They're a convenient option for gaming on the go.
Choose the platform that aligns with your preferences, budget, and gaming goals.
Select Your Gaming Gear
The next step is to acquire the necessary gaming gear. For PC gaming, this typically includes:
Gaming PC: Ensure your computer meets the system requirements of the games you want to play. If not, consider upgrading your hardware or investing in a gaming PC.
Monitor: A high-quality monitor with a fast refresh rate and low input lag can enhance your gaming experience.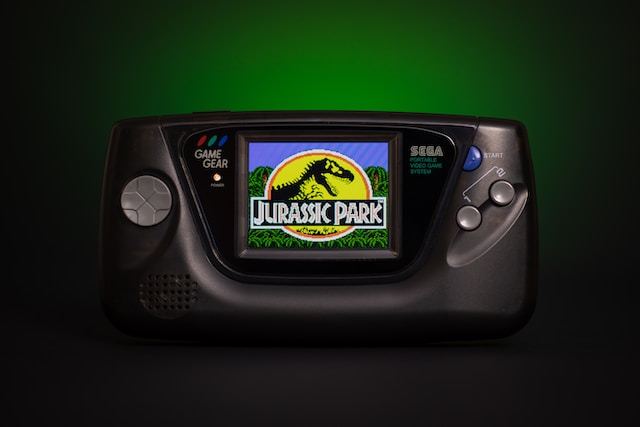 Keyboard and Mouse (or Controller): Invest in comfortable and responsive input devices that suit your gaming style. Some games, like first-person shooters, benefit from a gaming mouse and keyboard, while others are better played with a game controller.
Headset: A gaming headset with good audio quality and a built-in microphone is essential for communicating with other players online.
Graphics Card: If you're into graphically intensive games, a dedicated graphics card can greatly improve your gaming visuals.
Internet Connection: A stable and high-speed internet connection is crucial for online gaming.
Choose Your Games
With your gaming platform and gear in place, it's time to choose the games you want to play. Here are some tips:
Research: Read reviews, watch gameplay videos, and explore gaming communities to discover titles that match your interests.
Start with Classics: If you're new to gaming, consider starting with classic and well-loved titles in various genres. These games often serve as excellent introductions to gaming mechanics and storytelling.
Free-to-Play Games: Many games are free to play, especially in the world of mobile and PC gaming. This allows you to test the waters without committing to a purchase.
Trial Versions: Some games offer trial versions or demos that let you play a portion of the game for free.
Install and Launch Your Games
Once you've selected your games, it's time to install and launch them. Here's a general process:
PC Gaming: Most PC games are available through digital platforms like Steam, Epic Games Store, or GOG. Create an account on your chosen platform, browse the game store, purchase or download your selected games, and launch them through the platform's interface.
Console Gaming: On consoles, games are typically purchased from the console's online store or a physical copy is inserted into the disc drive. Follow on-screen instructions to install and launch the game.
Mobile Gaming: Simply visit your device's app store, search for the game you want, and download it to your device. Tap on the game's icon to launch it.
Learn the Basics
As a beginner, it's essential to learn the basics of gaming mechanics, controls, and user interfaces. Here's how:
Tutorials: Many games start with tutorials that teach you the fundamentals. Pay close attention to these, as they provide crucial information.
Practice Mode: Some games have practice or training modes that allow you to hone your skills without the pressure of competition.
Online Guides: You can find online guides, videos, and forums where experienced gamers share tips and tricks for specific games.
Connect with the Gaming Community
Gaming is a social hobby, and there's a vast community of gamers ready to connect with you. Here's how to get involved:
Multiplayer Games: Explore multiplayer or online games that allow you to team up with or compete against other players. Many multiplayer games have built-in chat or voice communication features.
Gaming Forums: Join gaming forums and subreddits related to your favourite games or gaming platforms. These communities are excellent sources of information and discussion.
Streaming and Content Creation: Consider watching game streams on platforms like Twitch or YouTube. You can also create your content to share your gaming experiences with others.
Practice and Patience
Becoming proficient in computer gaming takes time and practice. Don't get discouraged if you don't excel right away. Here are some tips:
Practice Regularly: The more you play, the better you'll become. Consistent practice can help you develop skills and strategies.
Learn from Mistakes: Don't be afraid to make mistakes; they're part of the learning process. Analyze your gameplay to identify areas for improvement.
Stay Patient: Remember that gaming is meant to be enjoyable. If you're feeling frustrated, take a break and return to the game later with a fresh perspective.
Explore Different Genres
Don't limit yourself to one genre of games. Explore different types of games to broaden your gaming experience. Try action, adventure, role-playing, strategy, and puzzle games to discover your favourites.
Keep Your System Updated
Regularly update your gaming system, including drivers, software, and firmware. Updates often improve performance, fix bugs, and enhance security.
Respect Gaming EtiquetteWhen playing online, follow gaming etiquette. Be respectful to other players, avoid cheating, and use voice chat responsibly.
In conclusion, getting into computer gaming is easy, and it's a hobby that offers a world of entertainment, challenge, and social interaction. Start by choosing the right platform and gear, selecting your games, and diving into the gaming community. With practice and patience, you'll find yourself immersed in the exciting world of computer gaming.